Many netizens think that just because they use social media networks in their daily tasks, makes operating with Social Media Marketing trouble-free. Since the pandemic hit, social media marketing has been the number one option of any business (be it an established company or a small local business) to reach their target market.
Everyone wanted to be part of the trend hoping to make their brand presence felt on these platforms. Thus, resulting in an overwhelming number of entrepreneurs attempting to pursue this movement. Sadly, only a few achieved positive results. Many companies encountered problems right after they adapt this business approach.
Businesses are unaware of the common mistakes that we make in social media marketing. As a result, they often commit these mistakes unintentionally.
This guide will familiarize you with these mistakes and give tips on how to avoid them.
Common Mistakes in Social Media Marketing
1. Lack of Concrete Plan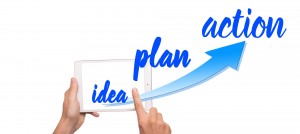 Most businesses carry out Social Media Marketing without having a solid plan. They simply imitate the strategies of the competitors and hopes for the best. This mistake is usually the main reason why businesses fluff.
Implementing your social media marketing without a game plan is like driving without a destination. You tend to waste fuel just to end up stopping in the middle of nowhere. It is because business owners are not afraid to take risks. They tend to try new methods empty-handed, which often leads to negative results. One of the best examples is the decrease in their follower count that greatly affects their expected return on investment (ROI).
Below are risks that you can face if your business does not have any concrete plan.
Lack of strategy hands the advantage to competitors
It is important for a marketer to have a solid framework through which you can plan, prioritize, execute, measure, and optimize. These strategies bring positive results if done right. But if you invest in social media without a clear framework, you won't be able to measure the success rate of your campaigns. For example, you can post a campaign without knowing how well it did. This happens because you do not have the proper guidelines to measure its progress.
This lapse can be an opportunity for your competitors. They can easily replicate your successful postings and campaigns. They will be able to discover the effectiveness and progress of these strategies with the advantage of knowing their results. Therefore, coming up with the next move to gain more clients.
Increase in expenses and time
It is always a waste of time and money if you do not have a concrete plan. You tend to practice a trial-error strategy resulting in several inappropriate workloads and expenses. This is not ideal for anyone who aims to succeed in this field in a short span of time.
Solution: Commitment and Consistency
You should always remember that people will continually support something that they commit to publicly. As a business owner, you should have a clear blueprint on how you plan to keep your audience engaged with your brand. This allows you to gain the commitment of your clients effortlessly. You should know this principle by heart, this way you can properly implement your plan and reach your company's goal to be successful in the world of social media.
2. Expecting everyone is your audience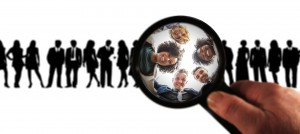 Having your presence on social media does not mean everyone is your audience. This common mistake is often neglected because all business owners want to reach more people as much as they could. They always forget that if a company has no specific audience, it is as bad to have no audience at all. It is like throwing a basketball at an invisible hoop. You can keep on throwing a ball, but you will not get any score because you do not have a specific target.
Below are the ways to identify your target audience;
Identify the pattern of your existing customers
It is good to know who is interested in your brand. You can define a specific group of people through their similarities and differences in terms of demographics such as age, gender, educational background, work, and income levels, address, interests, and the likes. Once you've identified these things you will be able to conceptualize the appropriate contents to attract them.
It is important to know the public's feedback on any type of product or service. This tool helps us to figure out the do's and dont's around the business. It goes the same when you want to identify your target market. You can create an instrument to know the media preferences of selected people on the web.
There are several platforms where your identified target audience interacts. Through these groups and pages, you can easily identify the likes and expectations of your target market.
Solution: Liking
One of the factors of this principle is Similarity. You can easily attract your target audience if they can relate to your brand. This way, you have a specific group to focus on. Your postings and campaigns will no longer be all the place because they are meant for a certain category that likes your brand.
3. Choosing the Wrong Brand Voice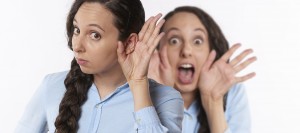 Small businesses often commit this mistake. It is because owners are so hands-on with their brand. They are prone to interact with their audience as an individual rather than an entity. There are instances that individuals tend to ruin the reputation and principles of a business because of their personal approach with clients.
Below is the importance of having an appropriate brand voice;
It helps you stand out from the crowd.

It helps your brand to be recognizable.

It helps you get more attention and consistency from your target market.
Solution: Social Proof
This principle plays off our insecurities and desires to do the right thing. With this, people decide on how others distinguish one's services and brand. Making use of this principle can help you recognize the appropriate brand voice for your business.
4. Dismissing the Comment Section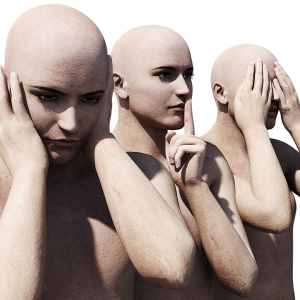 One of the biggest mistakes you can commit in social media is to ignore the comment section. Netizens are keyboard warriors; they like to use their weapons to get what they want. Staying silent can instantly harm your business. They can easily let go of you if they feel unwanted. The comment section is your best channel to connect with the social media community. Although there are negative comments that can threaten your credibility.
Below are ways to handle negative comments;
Use negative comments to improve rather than to quit.

Apologize to those who felt offended.

Avoid false hopes and promises.

Always be courteous.

Keep it private. (Ask a client to send an email if there are problems)

Respond to clients immediately.

Explain if needed

Learn from your mistakes

Initiate positive comments
Solution: Reciprocation
Always remember that people treat others depending on how they wanted to be treated. The audience wants to be noticed like businesses want to be recognized. If you give your target market your time and attention, they will do the same with your business. This principle is pretty the formula of a good business-client relation.
5. Being boring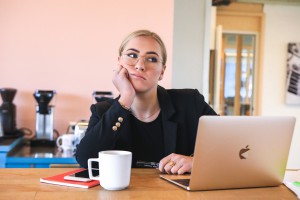 It can be a struggle to be fun when you mean business. But with our current situation right now, we are obliged to offer fun things to our audience and having a boring platform can be a turn off. This is one of the common mistakes we commit in social media marketing. Fortunately, there are ways to avoid this kind of mistake.
Nothing beats a content that has a sense humor. Audience will be willing to spend more time on your platform if you can educate and make them at laugh at the same time.
It is all about being Viral, people support contents that are popular. It gives them the sense of belonging in the society. When your viral, people will eagerly get involve with your business.
Everybody loves a story. We all want to know how a business affects our everyday life and these reality bites keep any audience engaged. Admit it or not everybody needs drama occasionally.
Most users hate it when they are answered with automated response. People appreciate if a platform shows human touch. This makes interaction between business and clients more engaging.
People appreciate things that give them something to remember. They love the concept of being associated with events that create significant memories.
Let your audience peek on what is going on in the backend. Audience commits if they are familiar with your history. They feel that they are a big part of your company's ups and downs.
Solution: Weapon of Influence
When you give your audience a clear reason to get engage, they will instantly commit to you. Preventing your platform from being boring creates a possibility of exhibiting your offerings and their benefits. You will be able to show how passionate you are on what you do.
Mistakes are part of success, if you have not failed before then you cannot truly say that you are successful. Yet, committing the common mistakes can be prevented. You just must know the problem and identify the best principle that relates to your problem.
On the other hand, there are experts who have scrutinized this principles and applied them professionally. They can offer services that will establish your business and you won't even have to break a sweat.
It is important to remember that success in social media marketing may sound complicated, but it is not impossible.