Leesburg, VA – Washington DC Metropolitan Area — October 1, 2021 — LSI Media has been recognized as one of the Top 30 Web Designers In Virginia in 2021 by DesignRush.
DesignRush is a B2B marketplace that connects brands with professional full-service agencies, web design companies, digital marketing firms, and top technology companies.
Their platform lists over 9,300 agencies from over 50 different countries and is consulted by thousands of decision-makers looking to start a project.
"It's genuinely an honor for our agency to be acknowledged for our website design skills. This is especially notable since we are in such a competitive market in a major U.S. metropolitan area that serves clients both nationally and internationally," said Idris Grant, CEO of LSI Media.
LSI Media has continued to steadily expand its offerings, with many businesses increasingly pivoting to digital channels due to the COVID-19 pandemic. During this time, the LSI Media team has grown and increased staff to accommodate the additional client workload while maintaining a stellar quality of service.
LSI Media is a premier, full-service digital marketing, website design, and consulting agency that focuses on supporting businesses by blending IT strategy with creativity.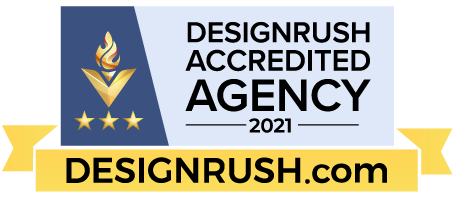 LSI Media, A Top Web Design Company
LSI Media, a leading web design and development agency, has recently been recognized as one of the top 30 web designers in Virginia by DesignRush.com. This prestigious acknowledgment serves as a testament to LSI Media's commitment to exceptional design and innovative solutions.
With a comprehensive range of services, including web design, e-commerce development, and digital marketing, LSI Media has proven itself to be a trusted partner for businesses looking to establish a strong online presence.
The team at LSI Media brings a wealth of experience and expertise to every project, ensuring that clients receive customized solutions that meet their unique goals and objectives. This recognition by DesignRush.com further solidifies LSI Media's position as a top-performing agency in the web design industry. They continue to deliver outstanding results, exceeding client expectations and establishing themselves as a go-to agency for businesses in Virginia and beyond.
FAQs:
1. Who is LSI Media?
LSI Media is a web design and digital marketing agency based in Virginia. We specialize in creating innovative and visually stunning websites and providing comprehensive digital marketing solutions.
2. How did LSI Media become one of the top 30 web designers in Virginia?
LSI Media earned its recognition as one of the top 30 web designers in Virginia through its consistent delivery of exceptional web design services and its commitment to client satisfaction. Our team of talented designers and developers continuously strives to push the boundaries of creativity and functionality in web design.
3. What is DesignRush.com?
DesignRush.com is a reputable online directory that helps businesses find the best design and marketing agencies around the world. DesignRush.com conducts thorough evaluations and assessments to identify and recognize companies that excel in their respective fields.
4. How does DesignRush.com determine the top web designers in Virginia?
To determine the top web designers in Virginia, DesignRush.com evaluates various factors including expertise, industry recognition, client reviews, portfolio quality, and overall company reputation. Only the most reputable and exceptional agencies are selected and featured on DesignRush.com.
5. What are the advantages of choosing LSI Media as a web designer?
Choosing LSI Media as your web designer offers several advantages. Our team of experts combines design, technology, and marketing to create visually appealing and highly functional websites tailored to your specific business needs. We prioritize user experience, mobile responsiveness, and search engine optimization to ensure that your website stands out from the competition.
6. Can LSI Media help with other digital marketing services?
Yes, LSI Media provides a comprehensive range of digital marketing services. In addition to web design, we offer search engine optimization (SEO), pay-per-click advertising (PPC), social media marketing, content marketing, email marketing, and more. Our integrated approach helps businesses build a strong online presence and drive measurable results.
7. What makes LSI Media stand out from other web designers in Virginia?
LSI Media stands out from other web designers in Virginia due to its blend of creativity, technical expertise, and a deep understanding of the digital marketing landscape. We create unique, visually engaging websites while also focusing on the strategic aspects of digital marketing to ensure that your website generates leads and conversions.