Leesburg, VA – Washington DC Metropolitan Area — October 5, 2021 — LSI Media has been recognized as one of the Top 30 Digital Marketing Companies In Virginia in 2021 by DesignRush.
DesignRush is a B2B marketplace that connects brands with professional full-service agencies, web design companies, digital marketing firms, and top technology companies.
Their platform lists over 9,300 agencies from over 50 different countries and is consulted by thousands of decision-makers looking to start a project.
LSI Media has continued to steadily expand its offerings, with many businesses increasingly pivoting to digital channels due to the COVID-19 pandemic.
During this time, the LSI Media team has grown and increased staff to accommodate the additional client workload while maintaining a stellar quality of service.
LSI Media is a premier, full-service digital marketing, website design, and consulting agency that focuses on supporting businesses through blending IT strategy with creativity.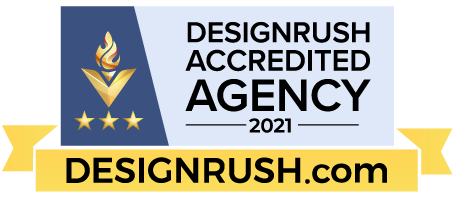 LSI Media, a Top Digital Marketing Company in Virginia
LSI Media has established itself as one of the top digital marketing companies in Virginia. With their comprehensive range of services and solutions, they have proven their expertise in helping businesses build a strong online presence and drive growth. Their innovative strategies, creative campaigns, and data-driven approach set them apart from competitors.
LSI Media's commitment to providing exceptional customer service and delivering measurable results has earned them recognition in the industry and a spot in the prestigious list of top 30 digital marketing companies in Virginia.
Their team of talented professionals is dedicated to staying at the forefront of digital marketing trends and technologies, ensuring that their clients always receive the most effective and up-to-date strategies for success.
With a proven track record of success and a reputation for excellence, LSI Media is a trusted partner for businesses in Virginia looking to elevate their digital marketing game.
FAQs:
1. What is LSI Media?
LSI Media is a digital marketing company based in Virginia. It offers a range of services such as web design, SEO, social media marketing, and content creation.
2. How did LSI Media become one of the top 30 digital marketing companies in Virginia?
LSI Media was named one of the top 30 digital marketing companies in Virginia by DesignRush.com. This recognition is based on factors such as client satisfaction, industry expertise, and the quality of services provided.
3. What services does LSI Media offer?
LSI Media offers a wide range of services including web design, SEO (search engine optimization), social media marketing, content creation, paid advertising, conversion rate optimization, and more.
4. Can LSI Media help with website design?
Yes, LSI Media specializes in web design. Their team of experienced designers can create visually appealing and user-friendly websites tailored to meet the specific needs of their clients.
5. What is SEO and how can LSI Media help with it?
SEO, or search engine optimization, is the process of improving a website's visibility on search engines like Google. LSI Media has in-depth knowledge of SEO techniques and can help optimize your website to improve its rankings and attract more organic traffic.
6. Does LSI Media offer social media marketing services?
Yes, LSI Media provides social media marketing services. They can help you create and implement effective social media strategies to increase brand awareness, engage with your target audience, and drive more traffic to your website or online platforms.
7. What is content creation and how can LSI Media assist with it?
Content creation involves developing and sharing valuable, relevant, and consistent content to attract and engage a target audience. LSI Media has a team of skilled content creators who can help you create compelling and optimized content that aligns with your brand's goals and resonates with your audience.
8. How can LSI Media improve my website's conversion rate?
LSI Media specializes in conversion rate optimization (CRO). They can analyze your website's performance, identify areas for improvement, and implement strategies to enhance your website's usability, user experience, and overall conversion rate.