LSI Media, a leading digital marketing agency, has been recognized as one of the top 30 SEO companies in Virginia. With a track record of delivering exceptional results to its clients, LSI Media has earned this prestigious distinction through its expertise in search engine optimization.
Serving businesses of all sizes and industries, the company leverages its extensive knowledge and experience to improve organic search rankings and increase website traffic.
Their team of skilled professionals continuously stays updated with the latest SEO trends to provide cutting-edge strategies that drive sustainable growth for their clients. LSI Media's inclusion in this esteemed list is a testament to their commitment to excellence in the field of SEO.
LSI Media proved that they offer quality services when 

DesignRush

named the company as one of the top 30 

SEO

 Companies in Virginia.

 

 
Leesburg, VA – Washington DC Metropolitan Area — November 10, 2021 —. LSI Media, a digital marketing agency, announced today that they have received recognition as one of the Top 30 SEO Companies in Virginia in 2021. SEO or Search Engine Optimization is an important aspect of business websites and LSI Media offers a wide range of SEO services, from basic to advanced.
"It's genuinely an honor for our agency to be acknowledged for our SEO services.  This is especially notable since we are in such a competitive market in a major U.S. metropolitan area that serves clients both nationally and internationally," said Idris Grant, CEO of LSI Media. 
DesignRush is a B2B marketplace that connects brands with professional full-service agencies, web design companies, digital marketing firms, and top technology companies. 
SEO Companies are in high demand these days and SEO is a must if a business wants any visibility on the internet. LSI Media is a premier, full-service digital media marketing agency, offering website design, social media marketing, and video creation services that focus on supporting businesses by blending IT strategy with creativity.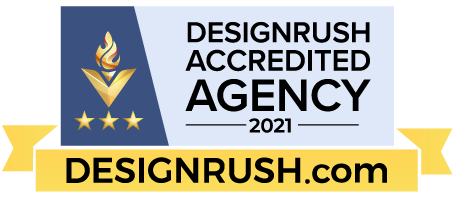 LSI Media, a Top SEO Company in Virginia
LSI Media has recently gained recognition as one of the top 30 SEO companies in Virginia, affirming their expertise and success in the field.
With its unwavering commitment to delivering exceptional digital marketing solutions, LSI Media has solidified its reputation as a trusted provider of search engine optimization services.
This accolade further highlights their dedication to helping businesses in Virginia achieve online success by enhancing their visibility and driving organic traffic to their websites. LSI Media's ability to consistently adapt to ever-changing algorithm updates and industry trends is a testament to its expertise in the field of SEO.
By staying ahead of the curve and employing innovative strategies, LSI Media helps its clients achieve higher search engine rankings, increased customer engagement, and ultimately, sustainable business growth.
The recognition as one of the top SEO companies in Virginia further asserts LSI Media's position as a leading digital marketing agency, offering effective and customized SEO solutions to businesses across various industries.
FAQs:
1. What is LSI Media?
LSI Media is a leading SEO company based in Virginia that specializes in providing comprehensive search engine optimization services to businesses of all sizes.
2. How did LSI Media become one of the top 30 SEO companies in Virginia?
LSI Media earned its position as one of the top 30 SEO companies in Virginia through its dedication to delivering exceptional SEO results for its clients, leveraging innovative strategies and techniques, and maintaining a strong track record of success.
3. What services does LSI Media offer?
LSI Media offers a wide range of SEO services, including keyword research, on-page optimization, off-page optimization, technical SEO audits, content marketing, link building, local SEO, and more.
4. Can LSI Media help my business improve its search engine rankings?
Absolutely! LSI Media has a team of experienced SEO professionals who are well-versed in the latest SEO best practices and strategies. They will work closely with you to develop a customized SEO plan to bring your website higher in the search engine rankings.
5. What sets LSI Media apart from other SEO companies?
LSI Media stands out from other SEO companies due to its commitment to excellence, client-focused approach, and ability to deliver tangible results. With their expertise in the field, they can help your business achieve its SEO goals effectively.
6. Is LSI Media only focused on serving clients in Virginia?
No, while LSI Media is based in Virginia, they serve clients from various locations, both within the United States and internationally. Regardless of your location, they can assist you in improving your website's SEO performance.
7. How can I get in touch with LSI Media?
You can get in touch with LSI Media by visiting their website at www.lsi-media.com or by emailing them at info@lsi-media.com. They also have phone support available at 1.866.960.8737.
8. Does LSI Media offer any guarantees for its SEO services?
LSI Media cannot guarantee specific rankings, as SEO results are influenced by various factors beyond their control. However, they have a proven track record of driving success for their clients and will work diligently to help you achieve your SEO goals.