[ez-toc]
LSI Media was recognized for its services when DesignRush named the company as one of the top 30 Email Marketing Companies in Virginia in 2021.
Leesburg, VA – Washington DC Metropolitan Area — November 4, 2021 — LSI Media, a digital marketing agency announced today that they received recognition as one of the Top 30 Email Marketing Companies in Virginia. 
"Honored by this recognition, I want to thank our clients for putting their trust in LSI Media, and our employees and consultants for their dedication and commitment to providing outstanding service and quality to our clients. A strong team is essential to achieving goals and extraordinary growth.," said Idris Grant, CEO of LSI Media. 
DesignRush is a B2B marketplace that connects brands with professional full-service agencies, web design companies, digital marketing firms, and top technology companies. 
Email marketing helps develop deeper relationships with potential clients and companies promote innovative and fewer hassle tactics, especially during the pandemic.  
LSI Media will continue to steadily expand its services with many businesses increasingly pivoting and solidifying digital channels due to the COVID-19 pandemic.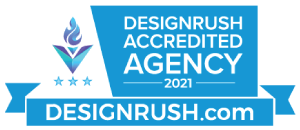 LSI Media, a Top Email Marketing Company in Virginia
LSI Media has recently achieved prestigious recognition as one of the top 30 email marketing companies in Virginia. This accolade is a testament to the company's commitment to providing exceptional email marketing solutions and services to its clients.
With their innovative strategies and cutting-edge technology, LSI Media has successfully helped numerous businesses in Virginia and beyond to reach and engage their target audience effectively through email marketing campaigns. This recognition is not only a validation of LSI Media's expertise in the field but also highlights the company's dedication to staying ahead of the curve in an ever-evolving digital landscape.
With its unique approach and customer-centric focus, LSI Media continues to stand out as a preferred choice for businesses seeking comprehensive email marketing solutions. This achievement places LSI Media among the elite group of email marketing companies in Virginia, solidifying its reputation as a leader in the industry.
With this recognition, LSI Media is poised to further expand its reach and continue delivering exceptional results for its clients in the field of email marketing.
FAQs:
1. Who is LSI Media?
LSI Media is a prominent email marketing company located in Virginia. They are known for their expertise and innovative approaches in the field of email marketing.
2. What sets LSI Media apart from other email marketing companies?
LSI Media stands out from other email marketing companies due to its exceptional track record and commitment to delivering effective and results-driven email marketing campaigns. Their team of experts ensures that every campaign is tailored to the unique needs of their clients, resulting in higher open rates, click-through rates, and conversions.
3. How did LSI Media earn the recognition of being one of the top 30 email marketing companies in Virginia?
LSI Media was named one of the top 30 email marketing companies in Virginia based on their exceptional performance, customer satisfaction, and industry expertise. The recognition was given by a reputable authority in the marketing industry that thoroughly evaluated various companies in Virginia, and LSI Media emerged as one of the best.
4. What services does LSI Media offer in the field of email marketing?
LSI Media offers a wide range of services in the field of email marketing. These include email campaign strategy development, email list management, email copywriting, design and development of email templates, A/B testing, email automation setup, and comprehensive email analytics and reporting.
5. Can LSI Media help our business with targeted email campaigns?
Absolutely! LSI Media specializes in creating targeted email campaigns that maximize engagement and deliver personalized messaging to specific segments of your audience. They leverage advanced segmentation techniques and data analysis to ensure that your emails reach the right recipients at the right time, resulting in higher conversion rates.
6. What industries does LSI Media cater to?
LSI Media caters to a diverse range of industries. They have successfully executed email marketing campaigns for clients in sectors such as e-commerce, retail, healthcare, technology, finance, and more. Regardless of the industry, LSI Media's expertise allows them to create tailored strategies that align with your business goals.
7. Can LSI Media assist with email automation?
Yes, LSI Media is experienced in implementing email automation solutions. They can help you set up automated email workflows, such as welcome emails, abandoned cart reminders, drip campaigns, and more. By utilizing email automation, you can save time and maintain consistent communication with your audience.