Is TikTok set to be the most dominant social media platform in the future?
For privacy reasons YouTube needs your permission to be loaded. For more details, please see our
Privacy Policy
.
I Accept
There is a new social media sheriff in town! TikTok, a new social networking app rising the ranks of relevancy. Understanding the growing demand and the popularity of self-made short videos, Tiktok's number of users has skyrocketed in just a short time of landing in the U.S. market.
This new social media platform allows its users to create and share short, looping, or lip-syncing videos of themselves lasting from 3 to 60 seconds.
According to data provided to CNBC by marketing intelligence firm Sensor Tower, TikTok was downloaded 104 million times on Apple's App Store over the first half of 2018. This makes it the most downloaded app on the platform during this period.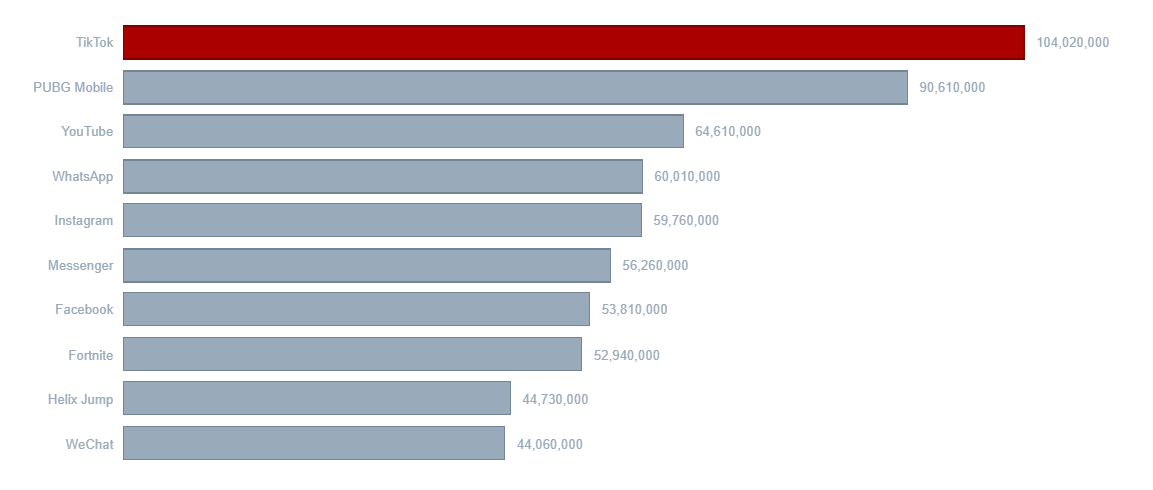 It's no surprise that TikTok users skew young, with 41% of them being aged between 16 and 24.
When TikTok is mentioned in the news, it's often compared to Vine, the now-defunct short video platform, and there's some truth in those comparisons. As with Vine, TikTok is more of a creative rather than strictly a social platform.
When asked why they like it, users say they're most interested in seeing other people's creativity and having the chance to be creative themselves. These creatively-minded motivations rank above social factors such as "I like the community" or "it lets me stay in touch with friends," showing self-expression comes above all else.
In recent years, our data has shown that using media to share personal updates and connect with friends has become less important to internet users. Using it to find entertainment is now more of a priority. We see the evidence for that in TikTok users' responses for why they enjoy using the service.
This trend is often called "Passive Browsing," whereby social media users trawl through their feeds to consume content without sharing anything themselves.
Source: MarketingCharts
How to become famous on TikTok?
To become "TikTok famous," which is the newest trend among the users, you need to do the following:
Post often and keep a regular app presence by generating organic content. Consistency is key to becoming TikTok famous.

Go live; But to do that, you need to have at least 1000 followers. Until then, stick with the steps above.

Have a niche and connect with influencers under the same niche.

Sharing your content on other social media platforms is definitely a big factor in becoming "TikTok famous."

Use the right Hashtags. Choose relevant ones since that's what searches are based on within the app.

Use the most famous sound effect or popular music within the for-you videos page. It is that simple.

Collaborations with other users and take advantage of a larger audience.
TikTok is working on a better way to use a paid advertisement space for businesses. Until then, stay tuned and don't miss out on your business and brand becoming TikTok famous.