[ez-toc]
Social media advertising is now the newest and fastest way to present brands and target customers and is now also proving itself effective in presenting many different and exciting opportunities for internet marketers. Social media marketing is suddenly showing internet marketers that with the different and large numbers of social media platforms available, there seem to be unlimited options.
One social media site alone – take, say, Facebook – may offer a large number of marketing options for just one company or business. And in today's internet-driven businesses, this hasn't escaped notice by business owners. 70 percent of online businesses in the United States alone plan to increase their spending when hiring social media advertising agencies.
Social media has developed a great deal recently, gaining a lot of attention. People like interacting with others and that interaction normally leads to purchases or at least increased interest in a particular product or service. What is missing in this process is direct communication between the user and the brand.
In the past, companies have paid for these interactions and paid big bucks. As business owners, before hiring any social media firm, you can take some steps yourself to ensure that your company's own social media campaign is going in the right direction and you know what questions to ask social media advertisers to find out if they're the real McCoy.
Plan Well Where You Want To Go
You need to have the right game plan even before you hire a social media advertiser. As the business owner, you're the person who really knows the business, the brand, the product, and what you want to achieve.
Therefore, you must know what direction and what you want to achieve with your marketing campaign. You need to know how much you plan to invest. And you need to know what offers or promotions you're ready to offer when you advertise. When you have these outlined, you can present these to the social media firm.
The way companies market their products has been revolutionized by social media advertising. It is cheaper than traditional advertising, reaches a larger target audience, and can be monitored and customized by the company, which means more control. Like all other media, social media can also be measured easily. But, as with all marketing, it requires careful planning. Before you hire a social media advertiser, you need to ask yourself several questions.
What are your goals?
You need to target your demographic when designing ads for social media if you want the results you deserve. Advertising that doesn't specifically target your demographic can waste your money, generate high volumes of traffic, drive up costs, or both. More fans are usually better when it comes to attracting your customers.
How much organic reach do you plan on getting?
It's important to know how many people are actually visiting your site or blog, not how many people clicked on your ads or bought a product through your site. The more social media sites you include on your site, the more likely you are to get more traffic and more customers. Some marketers even choose to focus on niche markets.
Will you pay social media advertising to bring you more brand awareness?
Social media advertisements allow you to create content that will be visible to a specific audience. This is great if you want to build brand recognition for a specific product or service. Research shows that businesses that have strong social media advertising tend to have stronger customer loyalty. They also tend to have higher retention rates.
Does your advertising strategy involve using multiple social networks a day?
If so, you will need to determine how much you can afford to spend on social media advertising each day. Remember that once you hit the advertising saturation point, your results may decrease or even stop completely. Now that you know what kind of results you should expect, the next step is to determine which social media ad campaign approach will work best for your business.
Have Some Crowd Interaction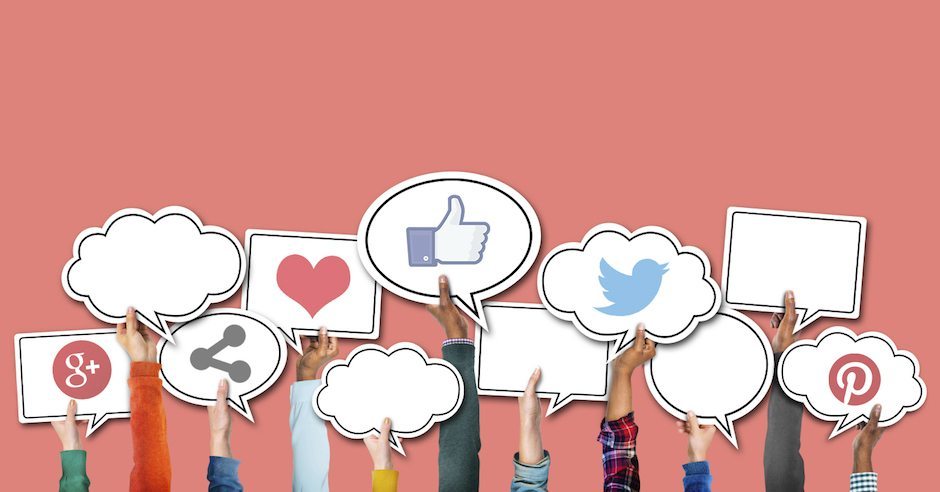 Social media advertising is like sitting in a crowd at a large party. You can't just sit back and stay quiet while the party is going on. In advertising, the passive business will earn nothing and gain nothing. You don't want a social media campaign that is too generic or the target audience too broad.
This is the beauty of social media because you can specifically target a group of people whom you believe will be attracted to your brand, and more than that, you can even talk, discuss, comment, inquire, and interact with them in real time.
A good way to begin analyzing your media advertising is to create a custom segment for potential customers or clients. You can do this by creating a Facebook event page or a Twitter feed. When creating these events, make sure that they are targeted toward a specific demographic.
Remember to include a demographic in your advertisement and sentiment analysis to determine how likely a particular demographic is to purchase your product or service. You can also use Google AdWords to bid on popular keywords that are used in your advertisements.
Your next step should be to engage your audience. You can do this by posting content on your Facebook page that engages your potential customers or followers. Keep in mind that the goal is to create a dialogue between you and your followers or customers. Posting news about your new products or services can do this. You can also create a blog on your website to update your social media content in real time without being a spammer.
Many people do not realize when it comes to this form of internet marketing that you can also target your audience by using popular search terms. It is important to understand that when you are searching through search engines such as Google or Yahoo, your ads will appear alongside a variety of other ads. However, your ads will also fit into a specific niche related to the keyword searched for. This type of social media marketing allows you to take keywords that people are searching for and focus specifically on them.
If you find a highly searched term that can be used as one of your keywords, you can advertise and reach a larger audience. The goal is to get your ad to the first page of search results or rank within the top five pages. There are many ways to reach your target audience. You can place ads on social media sites like Facebook and MySpace. You can also advertise on a site like Google, where consumers are more likely to look up your products and services.
Your ads can also be placed on a social network site like LinkedIn, where professional connections are more likely to be made. There are other ways to advertise as well. When you advertise on a social network site, your ad can be placed on a landing page. A landing page is a page that your consumer will go to after they click on your ad. For your online marketing campaign to be successful, you have to target your keywords so that consumers searching for a product or service will find your landing page.
The relevance of the above metric is important to brands, often working in multiple niches. In essence, if you are in multiple places at once, then you need to know how people are searching for you in each place. It is possible to reach a wide range of consumers this way, and you may even convert some of those into customers. The relevance of this metric is particularly useful if you are working on a brand and multiple channels of communication.
Finally, you must understand the demographics of your audience when you are using social media advertising. You want to reach as many potential customers as possible, but your audience may be composed of people who would not be a good fit for your brand. If this is the case, then you are wasting your time reaching potential customers. Knowing your audience will help you make smart choices about whom to target with your messages.
Try Different Things For A Change
Just as you can't wear the same outfit each time you go out, you can't keep using the same advertising, lines, shout-outs, and selling points because people will eventually tire of it. Sometimes you even need to experiment with what works and what won't.
Remember that social media is very fast-paced so you need to adjust your messages or posts with regular frequency. This also goes with images targeted at a specific niche market. This is the great advantage of social media advertising that you can't find with traditional advertising.
Go Mobile For Better Coverage
Don't ever forget to adjust your marketing, social media, and even website to the mobile crowd. 59 percent of Facebook users and 81 percent of Twitter users use mobile devices. Be sure to optimize your social ads for mobile, making sure that all content, landing pages, and images are mobile-friendly.
The only way to effectively use different social media management platforms is to invest considerable time in managing them. You cannot expect to get rich by making money on social media, and you will have to work hard to maintain it.
As with any other business, you need to make sure that your website is updated regularly, and that your ads are targeted toward people that are searching for what you have to offer. The more you focus on all three platforms, the more money you will make because of the increasing amount of traffic that you are getting daily.
In Conclusion
Social media advertising is a powerful tool that businesses should not overlook. It offers a range of benefits, including reaching a wider audience, increasing brand awareness, and driving sales. By utilizing efficient strategies, such as targeting the right audience, creating compelling content, and engaging with followers, businesses can maximize the effectiveness of their social media advertising campaigns.
It is crucial to stay updated with the latest trends and changes in social media platforms to ensure that advertising strategies remain relevant and effective. Additionally, businesses should not be afraid to experiment with different approaches and measure the performance of their campaigns to make data-driven decisions.
With the right strategies in place, social media advertising can provide businesses with a competitive edge, enabling them to stay ahead of the game and reach their marketing goals. In the fast-paced digital world, it is important to adapt and embrace social media advertising to avoid being left behind by competitors. By harnessing the full potential of social media platforms, businesses can effectively connect with their target audience, build brand loyalty, and ultimately achieve long-term success.
FAQs:
1. What is social media advertising?
Social media advertising is a form of online marketing that uses social media platforms to promote products or services. It involves creating and sharing content specifically designed to engage users and encourage them to take a desired action.
2. Why is social media advertising important?
Social media advertising is important because it allows businesses to reach a large audience and target specific demographics with relevant content. It can help increase brand awareness, drive website traffic, generate leads, and ultimately boost sales.
3. Which social media platforms should I advertise on?
The social media platforms you should advertise on will depend on your target audience and business objectives. It's important to research and understand the demographics, user behavior, and advertising options available on each platform. The most popular platforms for advertising are Facebook, Instagram, Twitter, LinkedIn, and YouTube.
4. How do I determine my advertising budget for social media?
Determining your advertising budget for social media involves considering factors such as your overall marketing budget, the cost of advertising on different platforms, and your business goals. It's important to allocate a budget that allows for testing and optimization while ensuring you have enough resources to achieve your desired results.
5. What types of content work best for social media advertising?
When it comes to social media advertising, a variety of content formats can be effective, including images, videos, carousel ads, and interactive content. However, it's important to tailor your content to each platform and audience. Engaging visuals, compelling copy, and clear calls to action are generally key elements of successful social media ads.
6. How can I target my ads to reach the right audience?
To target your ads effectively, you can use features provided by social media platforms, such as demographic targeting, interest-based targeting, and custom audience targeting. These options allow you to narrow down your audience based on factors such as age, location, interests, behaviors, and more.