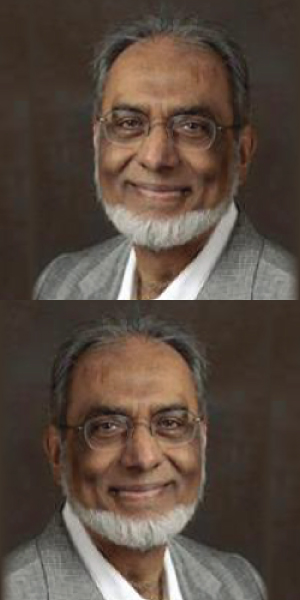 President & CEO | Sterling Management Group
Dr. M. Yaqub Mirza is President and Chief Executive Officer of Sterling Management Group, Inc. Sterling negotiates mergers, acquisitions, and sales of various sized companies located in different parts of the world. Sterling and its affiliates operate in the United States, Canada, Chile, Egypt, Malaysia, Turkey, and Zimbabwe. In addition, Dr. Mirza has more than 35 years of experience in stock investments and portfolio management, involving assets ranging from $10–$110 million in the fields of Agro-Industrial and food processing, real estate (residential and commercial), and Information Technology.
A prolific writer, Dr. Mirza has published numerous articles in magazines and scientific journals and is the author of the book: "Five Pillars of Prosperity: Essentials of Faith-Based Wealth Building," now in publication. He is also President and CEO of MarJac Investments, Inc.
From 1987-1995, he served as Executive Vice President of MarJac. MarJac makes proprietary investments in U.S. and foreign securities and provides international business management services. MarJac and its affiliates operated in Canada, Chile, Egypt, Malaysia, Turkey and Zimbabwe.
Dr. Mirza is the  Chairman of the Board of Trustees of Amana Mutual Funds, which is registered with the Securities and Exchange Commission as an open-end investment company and managed by Saturna Capital. He also serves as Chairman of its Executive Committee and is a member of its Audit and Compliance Committee. Assets under management are nearly $3.5 billion.
Dr. Mirza is a member of the Board of Directors, University Islamic Financial Corporation (UIF), a banking subsidiary of University Bank regulated by FDIC, Ann Arbor, Michigan.
In addition, Dr. Mirza currently serves as Chairman of the Board of Directors of Sterling Agricola, S.A., a Chilean company. He also serves on the boards of numerous other organizations, including several for-profit, not-for-profit, as well as academic institutions.
Dr. Mirza is a member of the Boards of Advisors for the College of Humanities and Social Sciences, George Mason University in Fairfax, Virginia, and the Institute for Entrepreneurship, Byrd School of Business, Shenandoah University, Winchester, Virginia. He is a trustee on the George Mason University Foundation, serving on their investment committee.
He has received numerous awards and recognition for his work in entrepreneurship and community service including: The 2002 Entrepreneur Award by the Islamic Chamber of Commerce and Industry (San Jose, California); 2006 Award Recipient – Byrd Distinguished Entrepreneur Speaker Series, Byrd School of Business at Shenandoah University, 2012 Recognition Award for Community Service by the American Muslim Alliance and 2013 Award from the Muslim American Citizens Coalition Public Affairs Council. Most notably, Dr. Mirza was featured in an article on faith-based entrepreneurship, published in the 2010 Spring-edition of the New England Journal of Entrepreneurship.
Dr. Mirza holds a M.Sc. from the University of Karachi (1969), a Ph.D. in Physics (1974) and M.A. in Teaching Science (1975) from the University of Texas at Dallas. Dr. Mirza is a United States citizen and resides in Herndon, Virginia.