Social Media Advertising is Making Great Impacts All Over the Internet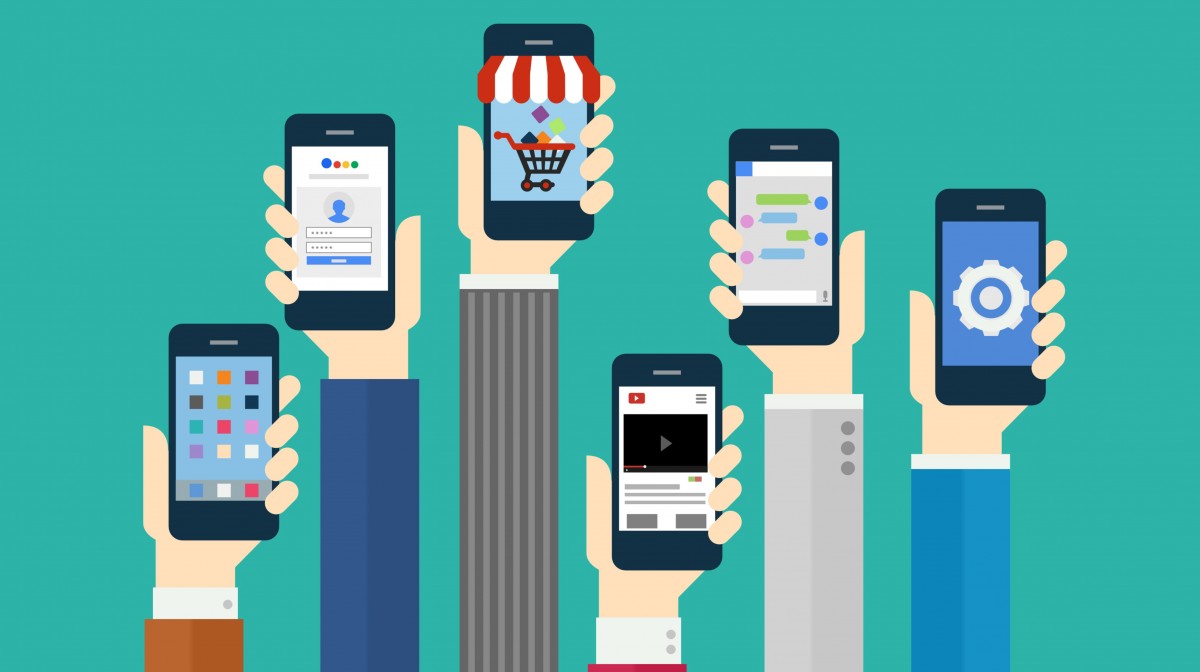 Beginning in 2013 and onwards, social media advertising alone (as separate from internet advertising) surpassed print media advertising for the first time. Social media advertising went to $5.1 billion starting in 2013 and is expected to reach $14 billion by 2018. In 2014, Facebook alone brought in some $2.96 billion in advertising, 66 percent coming from mobile ads. Twitter generated 85 percent of its revenues from mobile internet advertising.
Social Media Advertising is making great impacts in the world of business today. Social Media Marketing has been getting popular, and its popularity is due to a lot of reasons. The main reason behind the popularity of Social Media Advertising is that it is very cost-effective. The ROI is tremendous for most small and medium-scale businesses in the world of business.
Social Media Advertising is not at all new in the Market. Many successful companies have used social Media Marketing for quite some time. However, Social Media Marketing has been made easier and user-friendly these days. You do not need any special technical skills to make use of Social Media Advertising effectively in business. Nowadays, there are many tools available for Social Media Advertising like – WordPress Blogs, Facebook Pages, MySpace Pages, Twitter Accounts and many more.
Today, most companies are using Social Media Networking to promote their business. This is a cost-effective way of Advertising your Business on a large scale through Social Media Networks. You do not have to spend a huge amount of money advertising your business using Social Media Networks. You need to make use of your creative mind to make your Company popular through Social Media Networks.
If you are looking for Social Media Networks, you should know about the basic rules of Social Media Advertising. There are many different types of Social Media Websites available for you to advertise your Brand using. Some of them are Twitter, Facebook, YouTube, LinkedIn, Pinterest, Tumblr, Foursquare and many more. Every social media network has its benefits and drawbacks. But generally, Most of them do provide you with a wonderful chance to advertise your Company and even reach thousands of visitors in a short span of time.
If you do not know which networking to choose, then here are some basic points that can help you get more information. First of all, you can either use search engine optimization (SEO) or article marketing to promote your brand. These two methods are quite popular and have also proven effective. Most of the Companies are making full use of these methods to drive traffic and increase sales. If you wish to enhance your online business, you should learn these two internet marketing methods.
Social media advertisement is also very effective if you make use of all the tools provided by Social Media Network. The most important aspect of internet advertising is Search Engine Optimization (SEO). This method enables you to become visible on the first page of the results when people search for the keywords related to your business. When the user searches for a keyword, your website would be showed at the top of the result list.
It is important to know that Search Engine Optimization is not the only method for advertising your business on the internet. Social media advertisement is also quite effective if you make proper use of social media tools. Many companies have adopted this method as they are cost-effective. Many companies have spent a lot of money on offline media advertising. Still, they have neglected their online business to save money. This is not a wise idea, as there are millions of visitors on the internet every day.
Internet marketing is becoming a part of the business world, and as such, it is becoming quite expensive. Most of the businesses are trying to cut down their costs, but at the same time, they are increasing the level of competition. Hence, it is advisable to adopt various methods of advertising your business on the internet. Social media advertisement is also very effective and is a part of internet marketing, gaining huge popularity. Social media advertisement is making great impacts all over the world.
Social Media Advertising Alone Makes More Money and Clicks than Internet Advertising
If you've been on the Internet for any length of time, then you have probably heard of Social Media Advertising. This is the new thing in town. Social networking sites such as Twitter, MySpace, Facebook, and YouTube have all changed how we communicate with our friends and business associates. By using simple applications, we can share videos, pictures, and text with millions of people worldwide; and the technology just keeps growing.
Social marketing allows you to use your website, blog, or other web content for advertising your products and services in various ways. The key is understanding what makes a great ad and how you can use it to make your website more attractive. Social Media Advertising alone makes more money and more clicks than traditional Internet marketing does.
Social marketing is different than traditional marketing in a number of ways. Many people believe it's their best marketing technique. You can reach thousands of people without spending much money on print or electronic ads. You can build relationships and community within your network that last for years.
Social Media Advertising works by allowing you to link to your website from other sites. For example, post an ad on a social site like Twitter. It will not only show up on your followers' feed, but it will also show up on the feed of anyone who follows you on Twitter. In turn, your followers will see your Twitter ad and click through to your website or blog. Each action counts as a click, which you can track with traditional search engine optimization (SEO). You can see how well you are doing with keyword research, content writing, and ads.
With social sites, you can use images and videos to attract more people to your site. With videos, you can share them with your followers and fans to view them in the future. You can market your products or services using image thumbnails on your blog, Facebook page, or Twitter with images. With videos, you can even embed them on your website so visitors can see them right away.
Social Media Advertising works by making you visible to everyone. The more people who see your brand, the more likely they are to buy from you. You can reach a new audience with your product or service using Twitter, Facebook, LinkedIn, and StumbleUpon. They allow you to make connections to people searching for solutions to their problems on the Internet.
Social Media Advertising works because it takes time to build relationships and generate interest in your product or service. You have to put in real work to make money with social media advertising alone. Many companies are reluctant to invest their money into social media because they fear losing customers to competitors. But you can't keep your friends and family if you don't return their calls or emails. You can indeed lose some customers with advertising alone. Still, the more successful you are with social networking, the more you will keep customers coming back to you.
All social media advertising has 9 to 10 times more click-through rates than normal and traditional internet ads (SEO, PPC, page ads, banner ads, etc.). In fact, by June of 2015, almost 80 percent of American marketers are now promoting on Twitter.
Social media ads are no longer a novelty or buzzword, and the growth of social media has everything to do with this. It's a real and tangible driver of marketing and sales across the board of every social media platform. Consider the following:
Social media advertising can be beta tested on social media sites
If you already have social media platforms sending out multiple tweets, posts, shares, and updates every day, why not send out some with social media ads and then track and monitor how many and which ones are being clicked, shared, and commented on. These become your basis for future internet advertising in general.
Take advantage of special features that specifically target
Some features on social media like Twitter, LinkedIn, and Facebook allow social media advertising to specifically target audiences, groups, or followers. Take advantage of these useful targeting features on social media. Other platforms also have similar targeting features.
Frequently rotate ads
Ad fatigue is an issue for all types of traditional marketing and even on internet advertising. This happens when people see the same ad too many times and it becomes boring or monotonous and people stop watching, listening, or clicking on it. This ad fatigue issue will affect all acquisition and engagement campaigns. Try to rotate all your ads at least every 3 to 5 days on all existing social media platforms to keep content fresh and engaging.
Design Social Media Advertising with Mobile in Mind
Social media today is now consumed with mobile devices. This is because, if you look at the statistics, social media users spend some 89 percent of their time on mobile device service. This means that any social media ads on social media sites are being viewed more than 50 percent of the time on mobile devices. Thus, social ads must always be optimized for viewing on mobile device screens. This may seem painful for small to medium sized businesses that need to hire social media marketing firms for this, but in the long run, it pays off with more dividends.